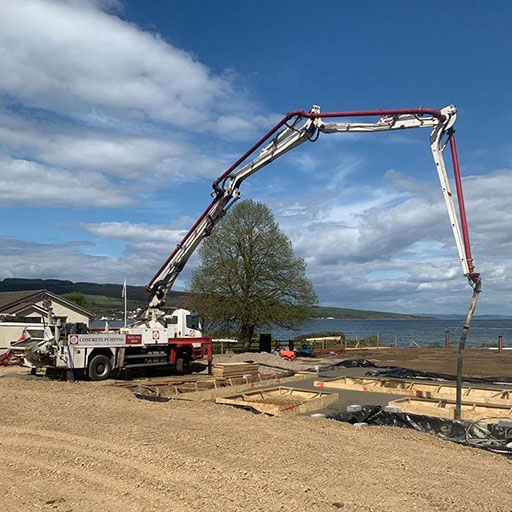 24M Concrete Pump
Our smallest pump in the fleet and easiest to set up in the tightest spots, the 24m is used on a lot of domestic jobs. Setting up on side streets or narrow lanes, we can still reach over 20 metres with the boom outstretched. This pump has 4 sections and can find its way into most buildings, doorways and even windows for the hardest to reach pours. This pump is also used a lot for house foundations or floor slabs. It can set up in small areas of a site and still reach to cover the footprint of most new builds.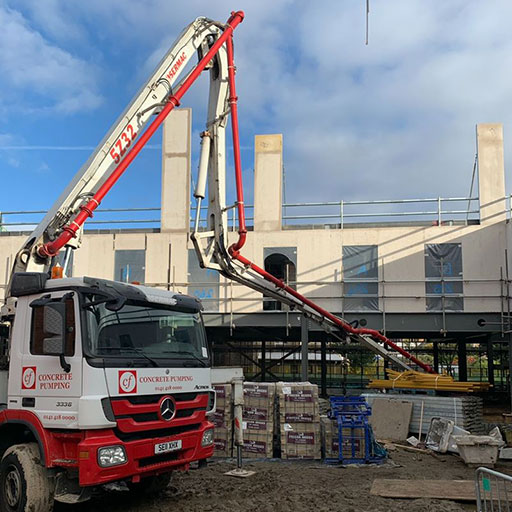 32M Concrete Pump
Our 5 section 32m pumps can cover a variety of pours. With this extra section on the boom it allows it to open up in the tightest of places, whether that's under bridges or inside sheds. It has a great reach and good versatility to cover the tightest pours. Our most versatile pump in the fleet reaching over 30 metres, it can also be set in some tight areas on streets or sites where space is limited.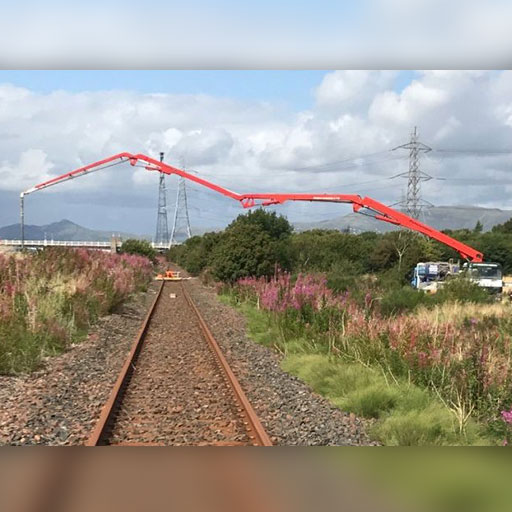 36M Concrete Boom Pump
Our biggest pump at 36m, its reach usually covers most of our bigger jobs on commercial pours doing large floors, bases and foundations. It also has a good reach for getting up, across and back down to pour over obstacles and into courtyards or areas you might not think possible. There is a larger footprint to set this pump up but the reach is where you really get good use out of it.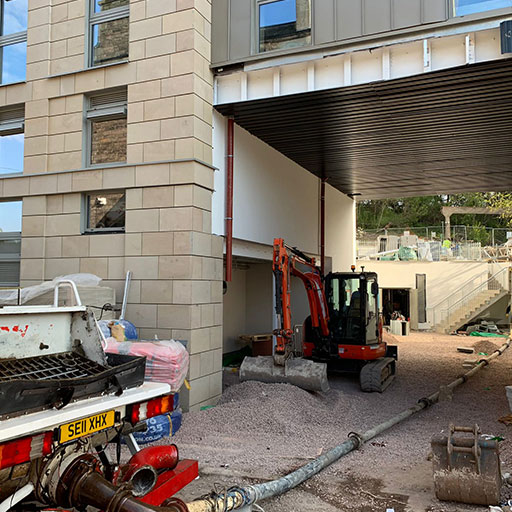 Line/Static Pump
We do have some instances where we simply cannot get the boom into use or it is not practical to use the boom. So we can take a pipe directly from the truck and run what's known as a deadline along the ground connecting 3m pipes together to get to the required area. Check out our pictures to show you what is possible.
For concrete pump hire services give us a call
Our concrete work is not just limited to laying foundations and repairs. We also offer a concrete pump hire service with both static and mobile concrete pumps available.